When an Abbotsford woman didn't hear back from the man she'd recently started dating, she was worried. But she had no idea that it was because he'd survived a tragic crash that made national headlines.
Jayne Dirks met Matt Jarvie online in 2020, during the early days of the COVID-19 pandemic. For a love story with a harrowing chapter and a happy ending, it began in a pretty unremarkable way.
"I was just kind of looking for normal-ish looking guys and he fit that profile so I swiped on him," Dirks says, adding that the two talked and texted for a few weeks before Jarvie asked her out.
"He seemed like a decent guy, we were having good conversation but I was kind of used to people moving a little more quickly. He took his sweet time. I had a good gut feeling about him but as online dating goes, you just never know."
15 months since he couldn't respond to her on Bumble. Ghosted, unintentionally. Now, engaged. #ColumbiaIcefield pic.twitter.com/8PpIaXNfGc

— Tim James (@TimJamesCity) October 18, 2021
But when they met in person, the connection was instant. The first date led to a second, and a third when they went to grab a cup of coffee and ended up talking for hours.
When Jarvie headed to Alberta with friends the two planned to keep in touch, and to meet up when he got back to B.C.
After one unreturned message, Dirks was a little unnerved, but figured Jarvie was somewhere without cell service. But when she didn't hear from him the next day, she started to get a bit more concerned.
"I wasn't too worried about him changing his mind about me," Dirks says. "But I tend to worry about people."
On Sunday, July 19 she went to her parents' house. When her mother mentioned that a bus had rolled over in the Columbia Icefields, a popular sightseeing attraction in Alberta's Rocky Mountains. Three people died in the crash, and 24 more were taken to hospital, many with critical injuries.
Dirks says she "immediately freaked out" because she knew Jarvie was in Alberta.
"Of course my mom regretted it, and my dad was like 'Jayne like there's no way, there's no way that he was on that bus.'"
But Jarvie was on the bus, a half-finished message to Dirks saved in his phone.
"I'd been working on this super long response to Jayne's messages," Jarvie says.
"Our responses, we were doing everything over text, and they kept getting longer and longer. So I was working on this like you know documentary-type novel for Jayne, and I put it on hold to go to the Icefields."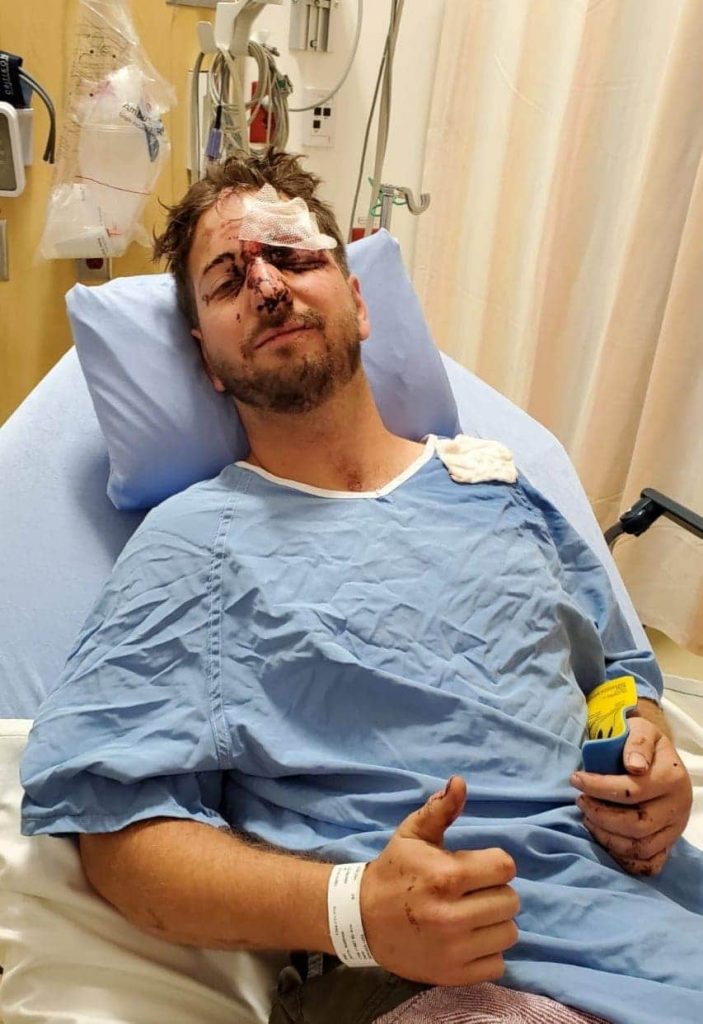 In the moments before the crash, Jarvie vividly remembers being unimpressed.
"I remember thinking specifically, 'This is kind of boring and slow. Is this a waste of money? No sooner had I had that thought, we start rolling down this hill,' he says.
"I shut my eyes and I remember kind of soaring as the bus rolled, and smashing in the back of my head over and over again."
He managed to climb out a window, where he sat stunned.
"I looked at my hands and they were both broken, and I was like, this isn't good. I had blood coming into my eyes. I couldn't see," he recalls.
"I remember sitting on the side of the mountain the wind blowing at my back and thinking, 'This is a second chance for me.' This is a chance for me to live right, and just to make the most of life. I knew my hands were messed up but everything else was good. I was just so thankful — even at that point when I was beat up."
While Jarvie was being taken to the hospital, and his dad was flying to Calgary from Vancouver — Dirks was trying frantically to find out what happened. Eventually, Jarvie's sister told her that he had been on the bus.
"I felt relieved to know that he was alive, and I think this kind of shocked that this had happened because I tend to worry about things and then they don't come true," Dirks says.
"This was just kind of a really crazy situation."
'I've just been so grateful for her support'
When Jarvie got his phone back, he got in touch with Dirks.
"I knew she had reached out and it meant a lot to me."
In the days that followed, the constant texts back and forth until the early hours of the morning brought Jarvie joy and comfort.
"I remember talking to her late at night and just laughing my head off. I was only able to type with like one finger because I had torn ligaments in my thumb, and my left hand was totally incapacitated. It just took forever," he says.
"Getting to know Jayne, and going through this past year I've just been so grateful for her and her support, and all the love I've had."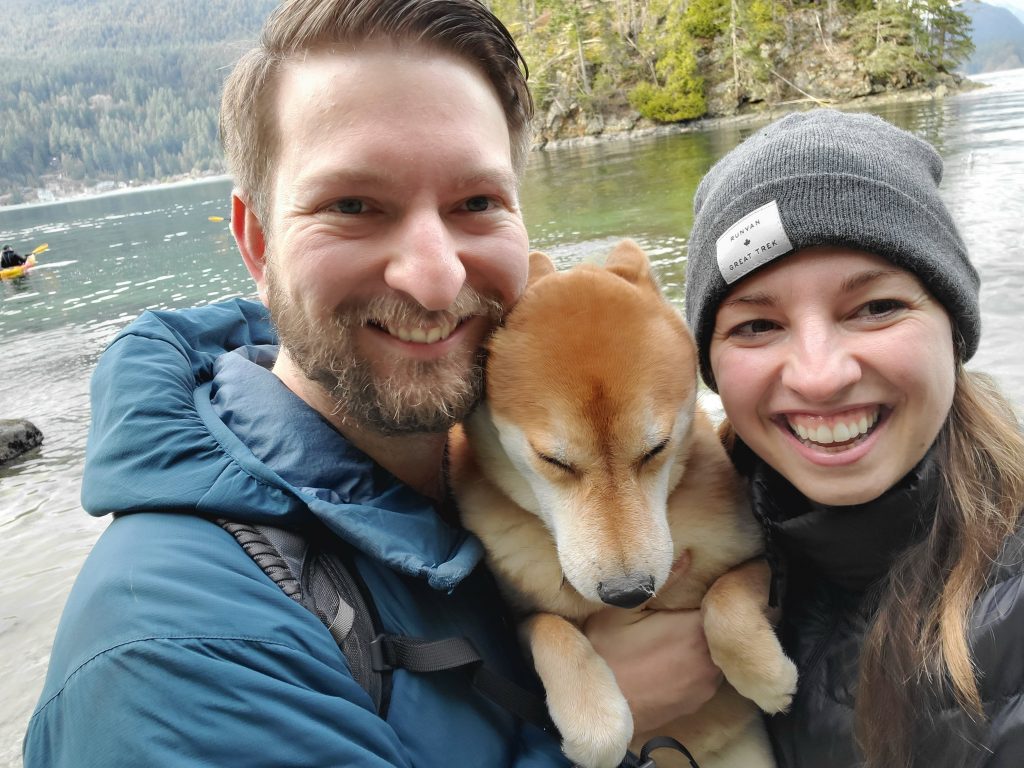 This month, on Thanksgiving Monday, the couple headed out for a bike ride. Dirks says she knew they were on the verge of getting engaged, but didn't expect the proposal would happen that day.
"He asked me if I wanted to spend the rest of my life with him, and he got down on one knee and it was really, really nice."
Both of them say that even if getting engaged after 14 months seems quick, they don't have any doubts.
"It was pretty quick, but in past relationships I never thought, 'I'm going to marry this person.' But with Jayne it was almost like I never knew I wasn't going to marry her," Jarvie says.
"It's just been such a beautiful relationship really. I know we haven't been together that long but I haven't experienced another person like Matt before who is just my best friend, who I just genuinely love spending time with and doing everything with," Dirks says.
"I feel really grateful that he got off that bus and that we were able to reconnect."